Delightways
When it comes to getting from one place to another, Google Maps has become a staple for most Americans. But the algorithm that draws the paths is based on one thing: how to get you where you want to go in the shortest amount of time. The Life Deliziosa is a campaign that reminds us to slow down and discover the joy that's all around us — to wander and explore instead of run. So we created an app that rethinks traditional web mapping. Instead of taking you from A to B on the shortest path, let's take you on the most joyful one – a path that let's you discover the Life Deliziosa. Whether you have a lot of time or only a few minutes, Delightways will get you to your destination in the most whimsical way possible. You'll discover street art, hidden landmarks, galleries, bars, cafe's, shops and more.
S.Pellegrino Sparkling Water - Let Taste Be Your Guide
"Starlight"
SanPellegrino Sparkling Fruit Beverages -The Life Deliziosa
This film celebrates the various flavors of the Life Deliziosa through a friendly game of Bocce....that uses an entire Sicilian village as its court.
"Bocce"
"Three Minutes in Italy" Activation
Every time you taste a Limonata or Aranciata Rossa from SanPellegrino, it's like be whisked away to Sicily for a few minutes. We decided to turn this day dream into a reality by transporting people to Italy…literally…for 3 minutes…through Facebook….oh, and with robots!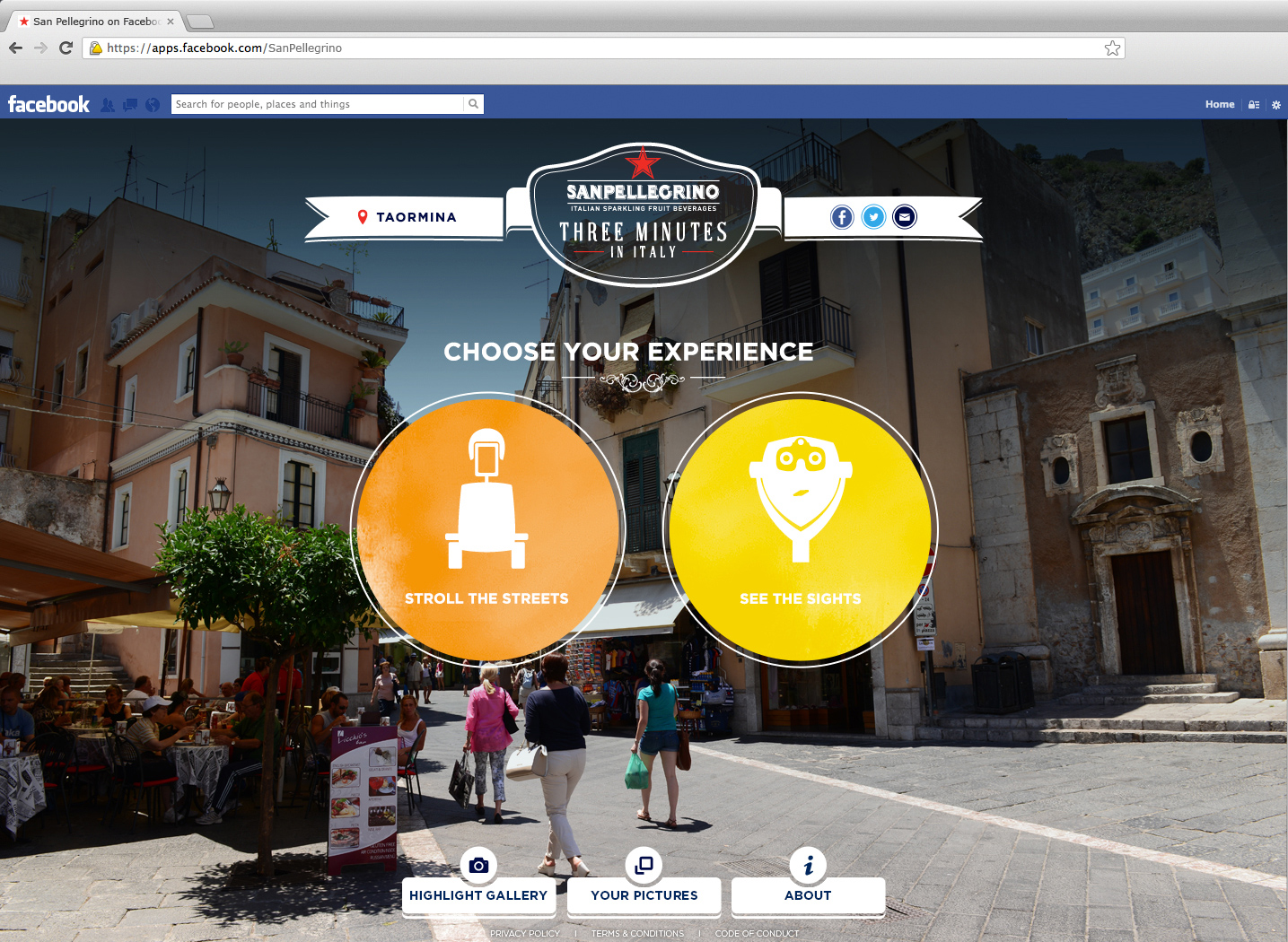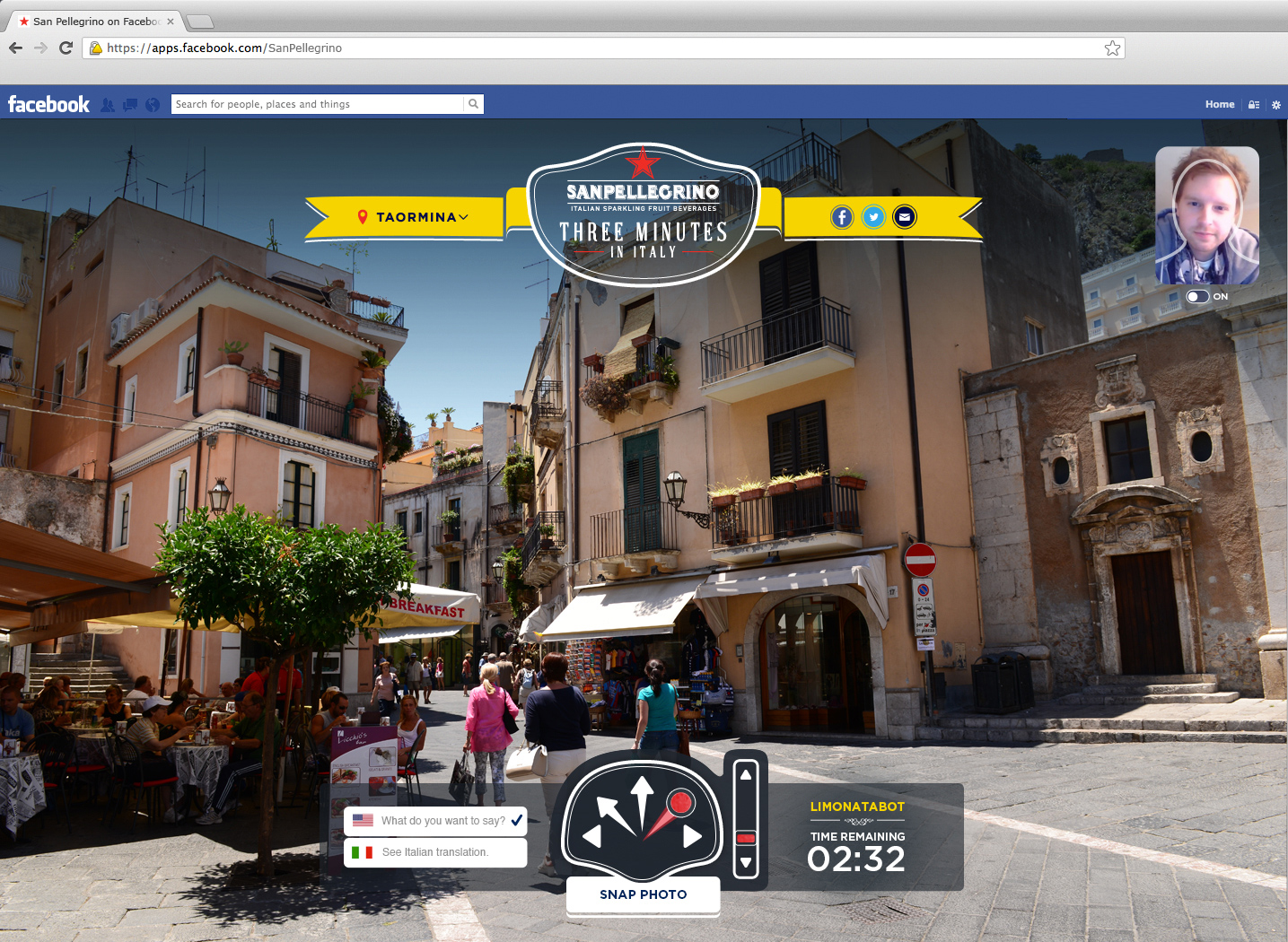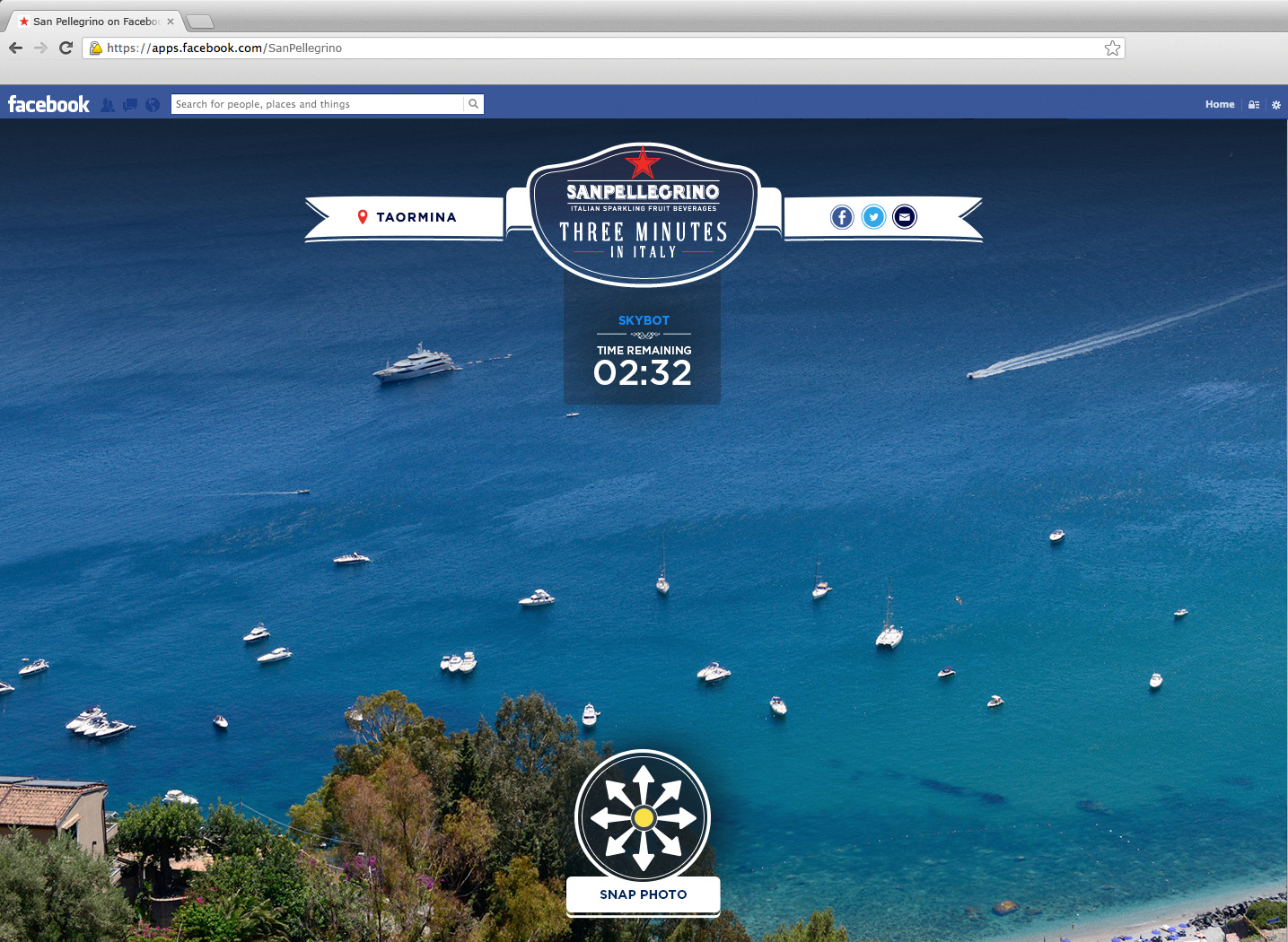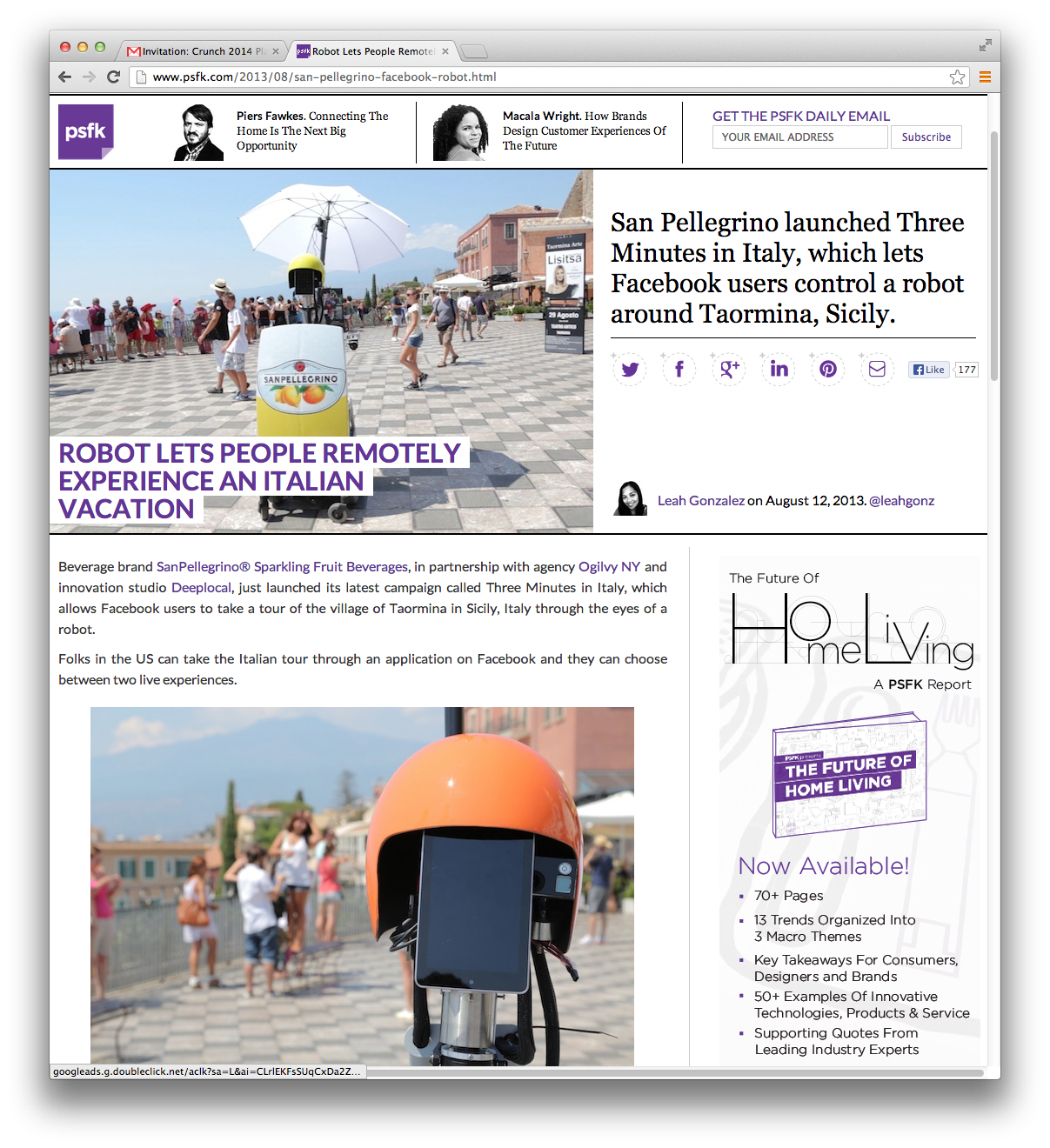 SanPellegrino Sparkling Fruit Beverages - "The Tastebuds of Spring"
To celebrate the beginning of Spring and launch of two new flavors, we placed two giant cans made of blooming flowers at the entrance of Eataly in NYC. The cans bloomed over the course of four days to reveal the identity of the new flavors. It created quite a stir on social media. #tastbudsofspring